Fashion Weeks – they arrive with great intensity, consume us with product and pace, and then disappear in the blink of an eye. Until next time, of course. Men's Fashion Week SS23 had plenty a spectacle to indulge in as the world flocked to Europe to soak up the sun and eyeball what lays ahead in the new year. Did everybody bring their A-game with them? Well, that's for you to decide.
As always, footwear was weird and wonderful, beautiful and ugly, and everything in between. From whacky in-house creations to the wobbly world of collaborations, there was something for everyone or nothing for someone.  To refresh our minds, we took a look at some of the best sneakers, heels, flats; the lot, that the SS23 shows had to offer.
Wales Bonner x adidas Spring/Summer 2023
"What Grace Wales Bonner has been doing with adidas Originals over the past few years is nothing short of remarkable, yet the designer's upcoming SS23 footwear with the German label that was revealed at Milan earlier this month quite honestly takes the biscuit. Everything from the oversized flappy tongue to the stitching across the front of the upper evokes nostalgia-infused memories of baggy nineties football, and the silver ones? Don't get me started." – Tayler Wilson, Style Writer
Y/Project Boots
"Y/Project's gigantic boots put Ye's Balenciaga stompers to shame. These voluminous, many-folded stilettos are the Shar-Pei of shoes: wrinkly, distinctive-looking, and ideal for owners who don't like going on long walks." – Alexandra Pauly, Style Writer
AURALEE x New Balance Spring/Summer 2023
"I feel like AURALEE has it easy when it comes to best-of lists because their clothes are just so damn good that it doesn't really leave room for the competition. For Spring/Summer 2023, the Japanese brand is yet again working on a collaborative New Balance, remixing the same sleek throwback silhouette as Junya Watanabe MAN, funnily enough. And though I very much love Junya's menswear to death, the infuriatingly decadent tone-on-tone palette and suede shag of AURALEE's collaborative New balance cannot be beat." – Jake Silbert, News Editor
Louis VUitton rubber sneakers
"Louis Vuitton's SS23 menswear collection showcased a handful of great footwear options, but the rubber sneakers caught my attention. Whimsical and futuristic, they're just the kind of shoe I'd throw on to jazz up any outfit — plus they come in plenty of different colors. They feel like the perfect culmination of Virgil Abloh's LV and the creative genius of his design team, and I can really see them becoming a crowd favorite. Now, let's just hope they will be made in smaller sizes as well!" – Tora Northman, Senior TikTok Manager
LOEWE bungee boots
"Indeed, keeping your eyes off Loewe's SS23 sprouting grass pieces, equipped with actual growing plants, was hard. But, I also couldn't look away from Loewe's baggy bungee boots, which give your old rain boots a run for their money.
The label's slouchy boots boast a technical yet playful design with adjustable bungee lacing and a chunky sole, reminiscent of a marriage between sneaker protector coverings mixed with Tom Sachs' Mars Yard Overshoe.
Jonathan Anderson has done it yet again, delivering a décalé weather shoe that's unique, fresh, and honestly just plain fun." – Morgan Smith, Style Writer
Children of the Discordance x Salomon XT-6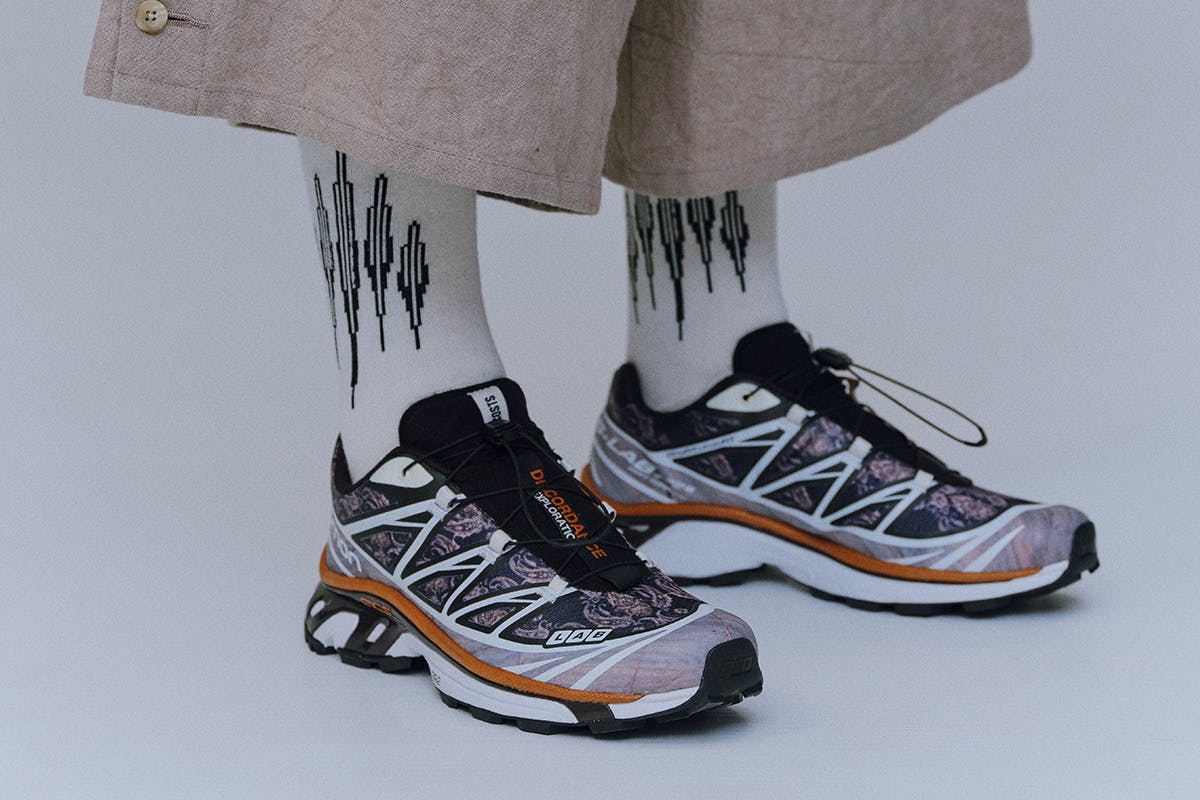 "For me, Children Of The Discordance's take on the Salomon XT-6 is an easy win. I'm a huge fan of the silhouette, and always hot on the trail of new seasonal colorways because honestly, Salomon rarely ever misses (if at all). This iteration is unlike anything we've seen on the XT-6 before, switching out vintage-inspired block colors for a print-based upper. At first, I assumed this was a traditional woodland camouflage, but on closer inspection, it's something wholly unique to COTD's SS23 collection. Those details that force you to take a closer look at the shoe are what makes these such a strong collaboration, highlighting how much potential this runner still has to unlock." – Sam Cole, Associate Style Editor
Mowalola x New Balance 90/60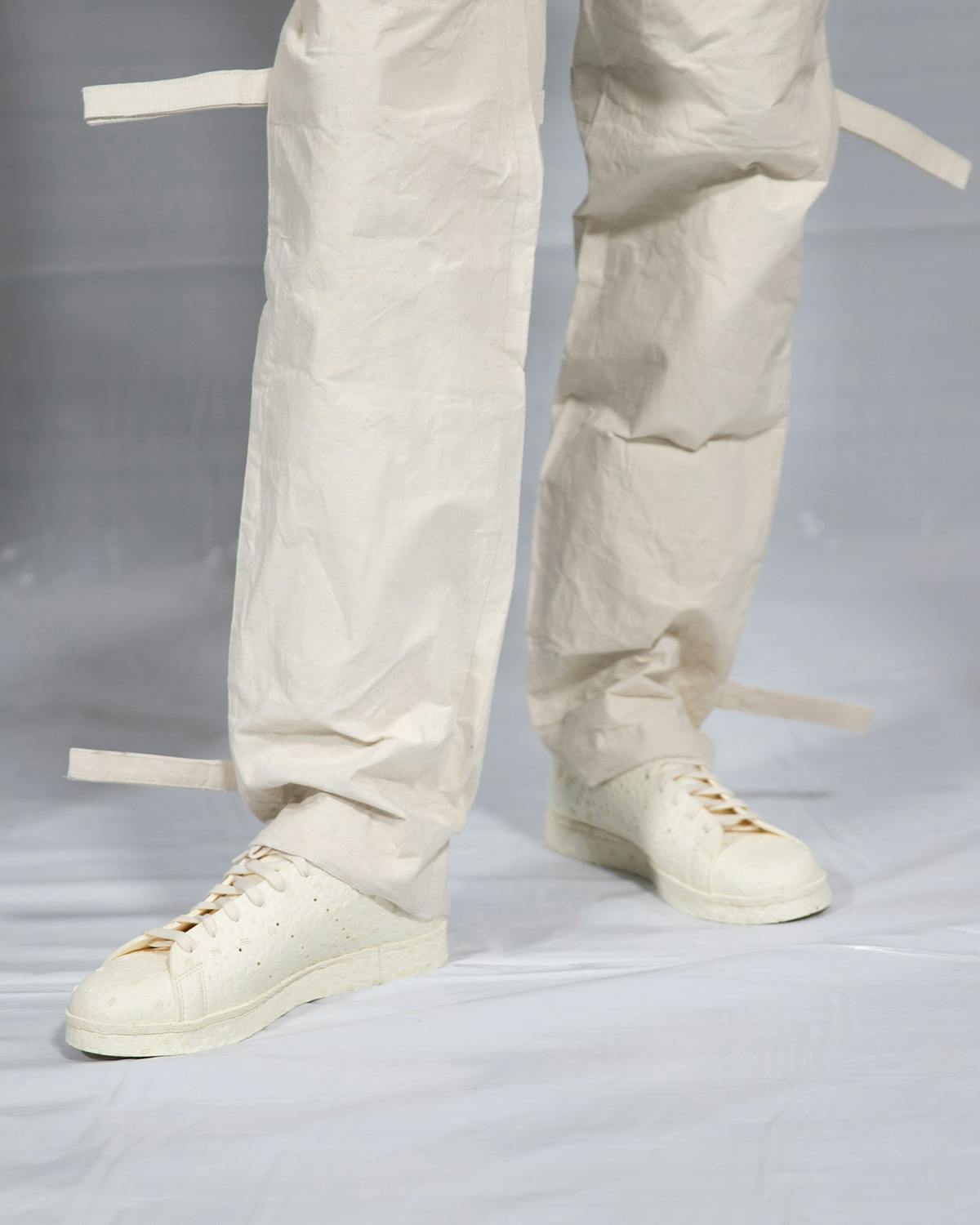 "Mowalola's New Balances come as a close runner up for me, but Craig Green's ongoing adidas collaboration got me again this time with its completely tonal looks for Spring/Summer 2023. The ostrich leather inspired Stan Smiths in white are particularly drool-worthy IMO." – Elaine YJ Lee, Features Editor