Lil Silva begins each day by reminding himself of five positive things that are happening in his life. It's a simple exercise that provides a stark contrast to the way that so many days begin; perhaps a run down of the to-do list, or a doom scroll through the newsfeed. It helps Silva to stay rooted in the present and to enter each tomorrow with a lightness, leaving the bulk of yesterday behind.
The 32-year-old Bedford-based producer, singer and DJ – born TJ Carter – has proven himself to be one of the UK's most innovative musical minds. His singular discography includes everything from cult club classics to production for a broad range of artists including Adele, BANKS and serpentwithfeet. Despite over a decade of experience, Silva was yet to write an album of his own, until he found himself working on a song called "Another Sketch" late in 2019. This would begin the enlightening journey towards his long-anticipated debut LP, Yesterday Is Heavy.
"I knew I was ready to make the rest of this album," he reflects. No longer inhibited by the lack of confidence that had previously hindered him, he was ready to finally bring what he calls "ten years of influences" to the table, and make a timeless full-length statement. "It's a long play of vulnerability and love, hope… it's opening up and showing another side to Silva," he says. "I do feel like LP's should be special."
However, his motivation was abruptly halted by the global lockdown early the following year. "That hit hard," he remembers. "Everything felt mad heavy." The enforced isolation did not mesh well with his creative process, which usually takes place around his musical community and is rooted in jamming and improvisation. Being sat alone in his Bedford studio accentuated the loneliness and depression that can come with solo practice. "I tried doing the remote thing for a while," he admits. "I was like, 'I can't do this long term. Not for this project.'" He had never even imagined a scenario in which the creation of his debut album wouldn't be a communal activity.
Still, the time in lockdown wasn't wasted. Silva has been engaged in self work for some time now, and uses an array of approaches – including meditation, ThetaHealing and life coaching – to build self awareness and connect to his inner world. These have helped him to grow resilient in his practice, sitting firmly in the present and trusting in his process. By reframing every moment as an opportunity for development, even the instances of darkness and despair make their way into his musical output. "The studio was therapy for me. It was just a super heavy time," explains Silva. "When I started getting out and writing and returning to therapy it all channeled on and helped through the record."
The title comes from thoughts that Silva had scribbled into a scrapbook. "I'd wrote this paragraph about yesterday being heavy. The thought of yesterday was this recurring heavy feeling that I was always bringing into my tomorrows," he explains. "And I was like at least tomorrow is forever, but why am I always on this yesterday shit?" Coupled with the music that he had been writing and what he'd been going through, it felt like a natural fit. A reminder to himself, his collaborators and listeners to try and remain present.
When lockdown was lifted, Silva set up shop downstairs in North London's Church Studios where trusted musical peers such as Sampha, Jamie Woon, Kwes, George FitzGerald and Benji B would join him for the jam sessions that would form the core of the album he'd been itching to finally make. At times guests would pass through, including the likes of Little Dragon, BadBadNotGood and Ghetts, while Charlotte Day Wilson and serpentwithfeet would contribute rare remote additions. On Yesterday Is Heavy, Silva juxtaposes the shades of light and dark that permeate everyday living: featherweight, hopeful falsettos pierce through the weighty, pensive basslines, while the drums ensure that movement is central to the whole experience.
During one session, in which Deviation co-founder and MC, Judah, was recording vocals – which appear on the track 'Vera (Judah Speaks)' – he declared "We only make music that activates the chakras." From then on, that became the mission statement in studio sessions. "I was like, 'You've hit the nail on the head here dude. This is what we're trying to do,'" Silva recalls. "If you're not feeling the music then, what are you doing? I really want you to feel this."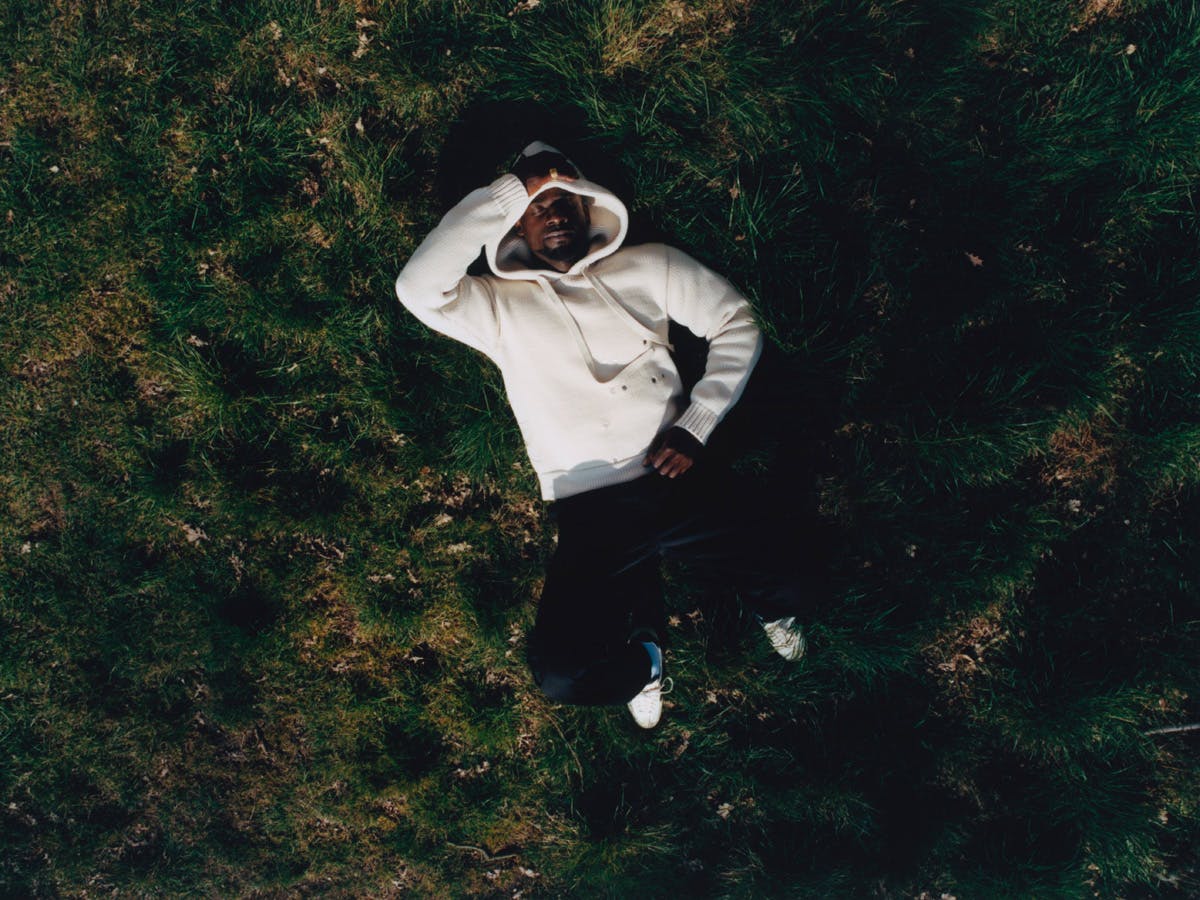 Yesterday Is Heavy certainly isn't short of feeling, and Silva was taken by surprise when he witnessed first hand the power of his own work. It had been part of his ambition for the record to record live strings, something that he believes traces back to his time working with Mark Ronson. "He was always using strings, it's something I was very influenced by seeing him do," Silva recalls. But he wasn't ready for how he felt when he initially heard the string arrangements prepared by composer Sally Herbert for the record, despite a warning from Benji B, who told him, "When these strings play, if you don't cry, you ain't got no soul." Silva assumed it was hyperbole, but sixteen bars into 'Another Sketch' he started to feel overwhelmed. "I shit you not!" He says, laughing in hindsight at his tearful reaction. "I was like, 'Oh my God!' … I'm not really sure if I wanted to make people cry!"
What Silva does want, is to remind fellow artists not to limit their creativity. "There's no such thing as crazy," he asserts. "People just don't understand you yet." This ethos has been central to crafting a career as a true original. Although he has been associated with a number of genres in the past, Silva has managed to remain outside of any particular box due to his distinctive sound – which he has consciously worked towards, inspired by producers from both sides of the Atlantic. "Something I learned from Timbaland and Pharrell – no matter what it was, you knew who made it," he explains. Similarly when he started writing music of his own, around the age of 10, the grime producers he would listen to – such as Plastician, Wiley, Jon E Cash, DaVinChe and Bedford's own Macabre Unit, of which he was a member – all had their own defining sounds. Even at such a young age, an ambition was set that remains the same to this day: "I want people to know, when my shit's playing, that's Silva."
Unfortunately there are no shortcuts to the development of something truly authentic and unique. Silva rejects anything that sounds familiar, and disregards any theoretical rules while he's in a session. "Just be unconventional," he advises. "Look for what hasn't been done, and trust yourself. If you think it sounds too weird, go with it. Don't be safe. There isn't a heavy blueprint other than trust yourself with the sound and where it takes you and your ears."
Like everything that has materialized in Silva's discography across the past decade, Yesterday Is Heavy feels as though it arrives at exactly the right time. It's a bold chapter in the career of an unorthodox artist who will be remembered for the purity of his creative curiosity: "For the youth there's got to be someone out there who is forward thinking on not doing what's happening. But just saying, 'Look, you can still have this platform and just build your own sound, trusting yourself and the process, you'll kill it.' That's literally how this has all come, from the start to now."