When it comes to mastering the dad sandal, no one does it quite like Balenciaga. Sure you have the likes of Birkenstock, Merrell, and even Suicoke, to an extent, but no other brand adds the same amount of spice and pizzazz as the Kering-owned fashion house.
I know what you're thinking: paying over $600 for a pair of Balenciaga dad sandals that could potentially get you a lot of stick and maybe a kick-in might seem a little excessive, but when they're Demna-approved, it's definitely worth the hassle.
One Demna-approved silhouette in particular remains arguably one of the best dad sandals up until now in last year's Track Sandal, which was effectively a deconstructed summer version of Balenciaga's super-chunky Track.2 sneaker.
Now though, fresh with ideas this summer, the brand has thrown another open-toed offering into the mix, and it could be argued that these are most worthy yet of donning the title: the ultimate dad sandal.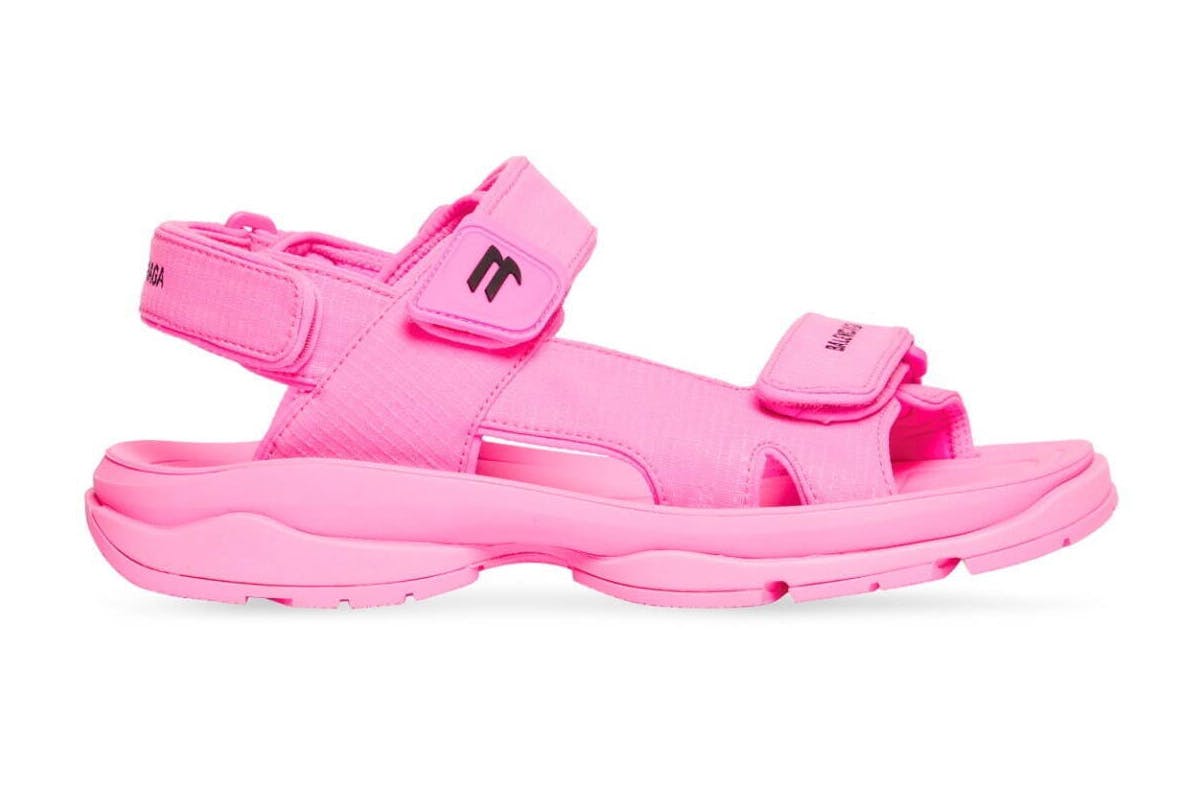 Unlike the Track Sandal (and its fur-lined sibling), this new silhouette – aptly titled the Tourist Sandal – is derived from any unnecessary madness on the eye, instead arriving a little understated, to be frank.
Where it might lack in tech, futuristic looks, and ridiculousness, it more than makes up for in looking like a shoe we could imagine any of our parents wearing, with a big map in hand and absolutely no idea where they're going during a orienteering summer vacation.
For now the Tourist Sandal – which is available online now – is arriving in four colorways of white, red, black, and pink, each of which is decorated with a sports-inspired "B" atop a strappy upper and an embroidered motif at the rear.
And while you may still think that paying over $600 is a lot for just a pair of sandals, remembers: these aren't just a pair of sandals, they're a pair of Demna-approved sandals.