Takashi Murakami redesigns Mattel Creations' UNO. The legendary collaboration marks the fifth iteration of UNO's Artiste Series which calls on defining artists to reimagine UNO card's iconic deck.
Featuring past artists like Jean-Michel Basquiat, Keith Haring, Nina Chanel Abney, and Shepard Fairey, UNO's dedicated series highlights artists whose works are emblematic of iconic movements, making these pronounced decks both playable and collectible. In its latest collaboration, Mattel Creations' calls on Takashi Murakami to demonstrate his craft on the legendary card game.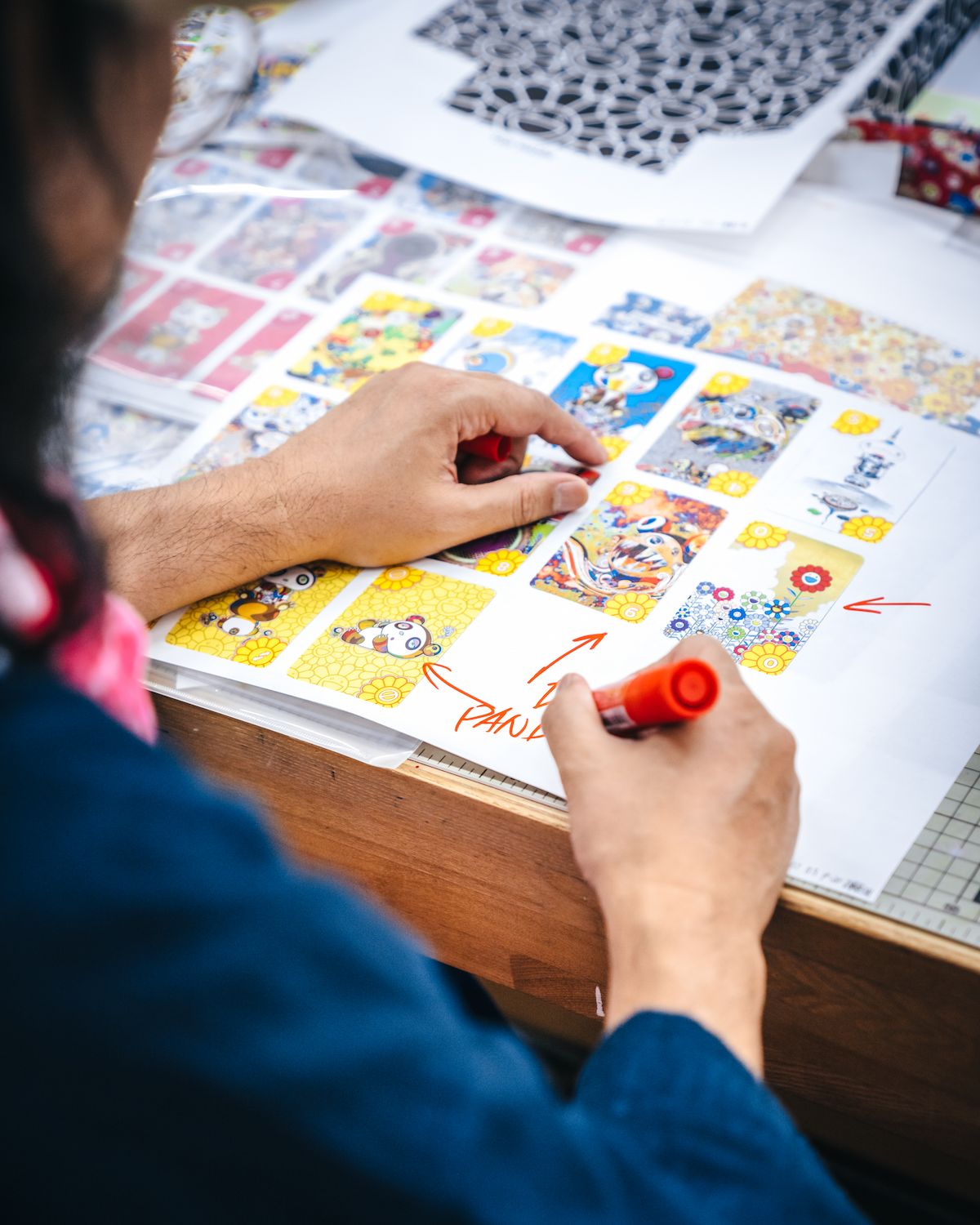 The Japanese artist has been incredibly revered throughout contemporary art and is perhaps best known for creating the Superflat art movement. Inspired by the aesthetic that runs through traditional Japanese art all the way to manga and anime, the Superflat movement encompasses pieces that are highly recognizable, yet purposefully unbounded – a rule that Murakami also practices throughout his own artistry.
Often drawing upon the themes of post-WWII Japanese identity, Murakami's specific works have proved to deeply inspire an entire generation which can be referenced in his many collaboratory efforts throughout pop culture. A couple of these legendary moments include his collaboration with Louis Vuitton back in 2002 and the directing of Billie Eilish's music video for "you should see me in a crown" – but, of course, Murakami's artistry is simply too vast to fully grasp.
The consideration of Murakami's breadth and genius made him the obvious choice for UNO's Artiste Series. The more difficult part of this collaboration was choosing only a handful of his works to feature. When deciding which art to include in the deck, Senior Packaging Designer Michelle Compton explains, "While some of the artists we've collaborated with have huge name recognition with famous pieces, the rest of their portfolio may not get the moment to shine in the spotlight. For Murakami, we infused his more recognizable pieces, the flower fields, on the packaging and wild card graphics and the rest of the cards showcase all the variety within his portfolio."