It's the weekend, baby!
And what a week it's been.
In terms of drops, we've seen Kim Kardashian's Beats buds, Patta x Nike round three, Two 18's AJ2, Brain Dead x Reebok, Adsum x Timex, sacai's Nike Cortez, Stüssy's Air Penny, Josh Vides' Suicokes, some new ALD x NB 550s, Cactus Plant Flea Market's new Dunk, Salehe Bembury's new Crocs, The North Face Purple Label's new bags, Pokémon x BBC, DAP x GAP, and a $1,000 Prada tank top
We dig into many new bags, including Balenciaga's viral trash bag, Lanvin's "familiar" rubber bag, Bottega Veneta's new it-bag, and then scoped out the latest from NOAH, Raf Simons' Shaker System, Nordstrom's Virgil Abloh capsule, new YEEZY GAP, Frank Ocean's cock ring, Tiffany's lock bracelets, Soulland's Hello Kitty gear, and the global BEAMS x Arc'teryx drop.
In terms of famous folks, Julia Fox stripped down, Serena Williams retired, J Balvin wore Dior, Travis Barker defied the California heat, Ryan Reynolds indulged in Bode, Kylie denim'd up, and Kanye's YEEZY GAP sunglasses were everywhere. Actually, the less said about Kanye, the better. Same for expensive watches, apparently.
Now, if you need us, we'll be slipping into something comfortable.
From Donald Glover to DiCaprio, Beyoncé's 'Renaissance' Party Brought the Stars Out
"Dubbed 'Club Renaissance,' Beyoncé's bash manifested as the musician's own version of Studio 54, challenging her star-studded guest list to dress in their funkiest disco threads."
Fashion Obscura: Devon Aoki's Wildest Y2K Style Moments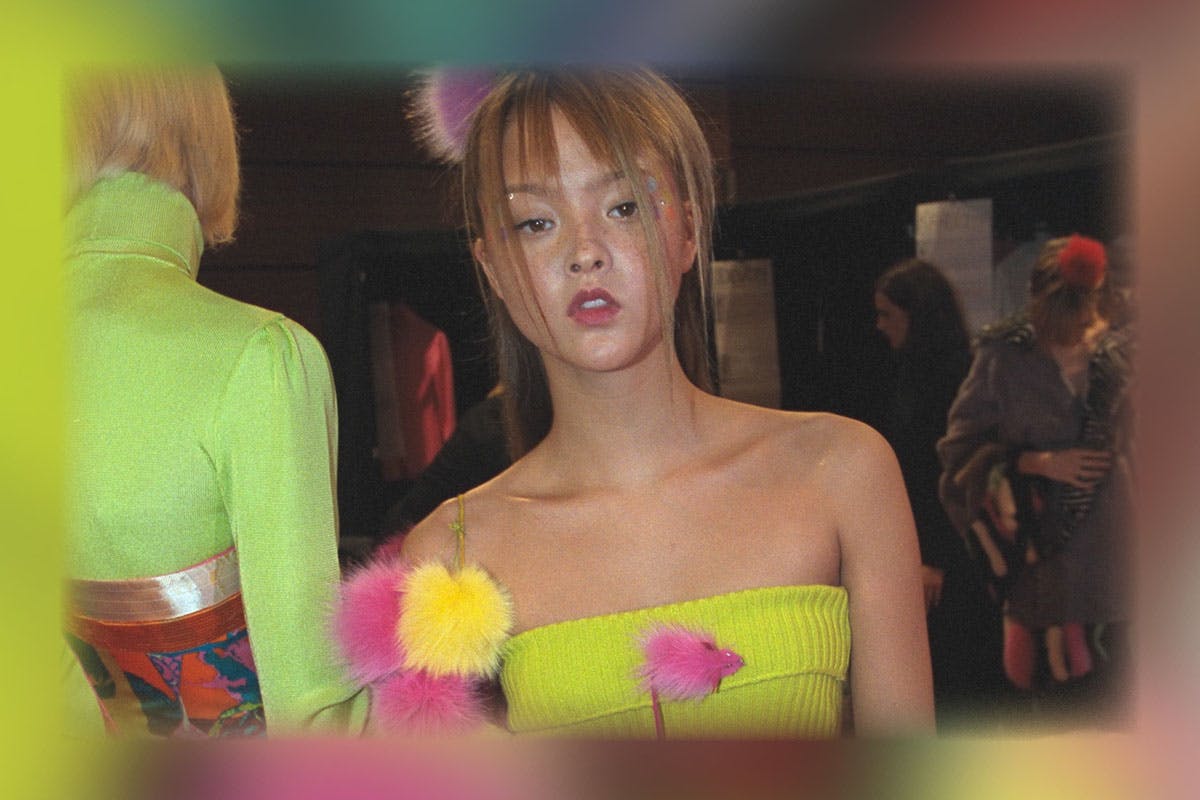 "As the industry keeps mining the early 2000s for inspiration, Aoki's name is one that continually pops up. Her work with Jeremy Scott — whose blingy, maximalist designs perfectly captured the Y2K mood — and role as Suki in 2 Fast, 2 Furious (another '00s cultural touchstone) cement her spot in the era's history book."
HI-TEC Is Having a Low-Key Revival
"Following a period where the brand hit its biggest global revenues through sports apparel throughout the late 2000s and early 2010s, HI-TEC launched HTS74 in early 2017, a more lifestyle-focused footwear sub-line that looked to combine the brand's outdoor capabilities, with more modern and street savvy aesthetics."
Issey Miyake's Legacy Is Ironclad
"Miyake's ingenuity lives forever, both in the work he created over a brilliant career unmatched by anyone in his field and in the ongoing output of the brands that bear his name, each overseen by designers toiling to bring Miyake's eternal mantle the same esteem garnered by the man himself."
Checking in on Ye & Jay's Watch the Throne's Style, 11 Years Later
"2011 – the year or two thrones. Game of Thrones made its television debut with "Winter is Coming" at the same time that Jay-Z and Kanye west made their musical debut as the group known as "The Throne," delivering the era-defining album Watch the Throne."
Jack Black Is the Master of Bad Tees
"Too often Hollywood royalty are only seen dripping in designer labels and bad trainers, but when it comes to Black, a graphic tee from the Monday market and a pair of generous baggy shorts is just what the doctor ordered, no matter the weather."
Shop our favorite product