Before Harry Styles' Pleasing and Machine Gun Kelly's UN/DN LAQR, there was Faculty, "a cosmetic brand for misfits," as founder Umar ElBably puts it.
Launched in 2020, Faculty was one of the first beauty brands to feature masculine-identifying models in its marketing, sans the dreaded term "for men" (a phrase that ElBably despises). For the Canadian entrepreneur, cosmetics are a natural avenue for self-expression — and of course, the need for self-expression transcends gender.
"I started the brand because I was always the misfit growing up. I started dying my hair and straightening when I was seven and used my body as kind of a canvas for expression," he tells me over Zoom.
Beauty was a way for ElBably to bond with his three sisters, who let him play with their makeup and cosmetics. "I remember painting my body with nail polish, which is weird and wrong," he reflects. "But it was fun and natural to me, and my sisters never really said anything about it."
But in his small, homogenous hometown in London, Ontario, ElBably's experimentation with beauty was met with fear and bullying.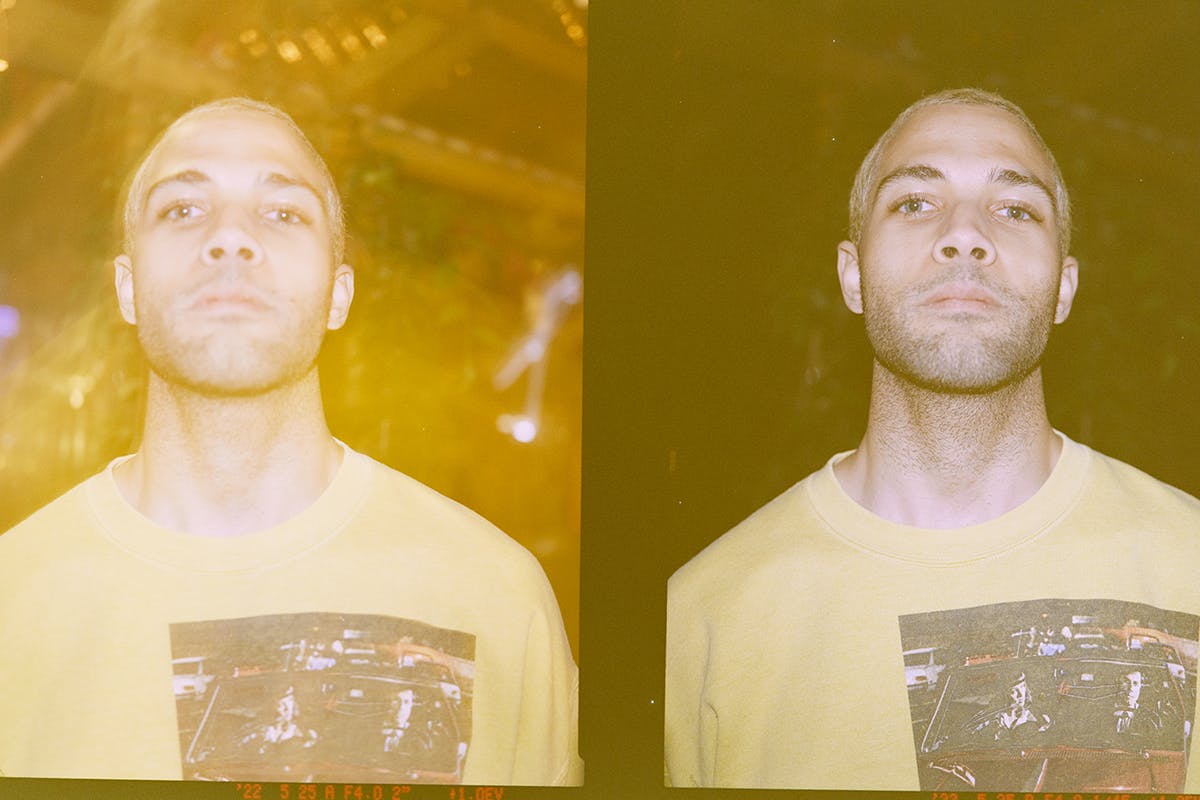 "My initial response was confusion," he says. "Why would I be bullied because I dyed my hair or painted my nails? So I got this idea to create, or at least work towards, some sort of utopia where whoever you are, whatever your background is, you have the permission and toolkit to be you."
So what exactly is the Faculty toolkit comprised of? Currently, the brand offers nail polish and nail stickers, products that lend themselves to telling a "beauty story," as ElBably puts it. "We primarily focus on cosmetic products that are self-expressive. So less things like a concealer where you're covering up, and more things like nail polish that have color," he explains.
Reflecting on the recent boom in beauty brands taking strides to target men and nonbinary folks in the name of inclusivity, ElBably has some choice words.
"At the end of the day, these are just chemicals that we blend together to create what we call cosmetic products. So they're not really for any identity — they're just for humans," he says.
As Faculty's misfit-in-chief prepares to unveil the brand's next move (stay tuned), he shares his simple yet effective beauty routine.
First-ever beauty purchase
The NARS stick concealer — I bought it because I hated my under-eye bags. I think [NARS] probably [has] the best concealers on the market. I think it's always good to have one in your cabinet.
Biggest splurge
I would probably give it to sunscreen. It's the most essential beauty product you could possibly use. Right now I'm using Malin + Goetz. What's really important about sunscreen is using something that makes you feel good.
Drugstore favorite
Honestly, you can never go wrong with a CeraVe moisturizer and cleanser. Same with Cetaphil. I pretty much always have those in stock in my cabinet.
Holy grail
Water. And nail clippers. I just cannot get on with my day unless my nails are clipped.
Best under-the-radar beauty brand
I like what my friend is doing with face masks. The brand is called Experiment Beauty. I love their branding and the founder's fantastic.
Beauty hot tip
Don't complicate it. A basic skincare routine, using sunscreen, and drinking lots of the water goes a long way. Water is also, you know, essential to life — so I would strongly recommend drinking enough water. I really like Dasani. I know a lot of people don't like it because they can taste the bottle, but I don't know… to me, it kind of tastes good.