The connection between running, community, and cultivating big ideas has been integral to On since its inception. Back in 2010, the Swiss brand entered the sportswear scene with one lofty ambition: to revolutionize the future of running, which it planned to do by creating footwear designed to make you feel like you're running on clouds.
Over a decade later, On's MO is as true as ever and its new Cloudmonster PAD is the perfect example of that. The shoe, as the name suggests, is a dreamlike beast; a silhouette that's bold yet streamlined, with great support and a super-bouncy sole that turns tarmac into skyscapes, stripping away distractions to leave space for people to come together and for inspiration to flow.
For deeper insight into how running inspires new perspectives and artwork, we linked up with three of Berlin's most celebrated creative collectives — Bernard Koomson and Johannes Dreier from deadHype, mother.loading's Noah Shakoor and Jon Aro, and ISLA Berlin's Charissa Chioccarelli and Chiderah Sunny — as they put On's Cloudmonster PAD sneaker to the test. The results of this you can see below, alongside new work directly inspired by the shoe and their experience with it.
deadHYPE
Tell us about deadHYPE. How did you get started?
Johannes: When we started deadHYPE, we were focusing on being a radio station, giving a platform to DJs who were not getting bookings. From there, we started producing our own events and parties, which then led to various brands collaborating with us. [Then we] moved over into creative consulting. We keep on doing all of these things and work[ing] with other creatives from our networks, helping people, giving them a platform, and creating a working space that's fun and cool for everybody.
What drives you?
Bernard: What drives me [is] the ability to create infrastructure for young creatives. We work with anyone that needs an opportunity and is not getting seen and heard from the industry. Anyone that approaches us, we try to make the project happen together collaboratively, or we try to give them money to get off on their own. We try our hardest to finance as many projects as we can. And if not, we try to integrate creatives into our own projects.
What role does running play in your creative process?
Johannes: For us, running is all about clearing our heads. We have a lot of different projects going on at the same time — with a clear mind, it's much easier to focus. [When I'm running] I try not to think about anything at all, just listen to the music and focus on the time that I want to achieve.
Do you think running makes a community stronger?
Johannes: Yeah, definitely. By running together, you have a certain bond. You push each other to keep the pace.
mother.loading
Tell us about mother.loading. How did you get started?
Noah: Mother Loading is a creative collective and production house. Our biggest goal is to bring forth diverse narratives, mostly within the POC and queer communities of Berlin.
We were all freelancers in different artistic practices. And what we realized was that as an individual working with big brands or companies, it's easy to be taken advantage of. But if you come together, you have a little bit more bargaining power when negotiating with businesses and other organizations.
What role does running play in your creative practice?
Jon: Running is very therapeutic for me. I have so many ideas when I'm running. It's actually the most therapeutic thing I've done, and it just helps me clear my mind.
Noah: Running is a great way for me to just clear my head, get my blood flowing, and get new ideas, especially during a creative block. I get a lot of my ideas right after I've run, kind of like when the runner's high hits.
Do you think running makes a community stronger?
Noah: Running makes my community stronger because it enables us to come together and do something that's good for our minds and bodies.
Jon: Running brings everyone together, brings all of us to one place to keep going.
ISLA Berlin
How did ISLA Berlin get started?
Charissa: The whole idea of ISLA started because there was no place in Berlin where I could get my nails done. But I didn't want it to be a beauty salon, so I came up with a whole concept around community building.
What is that concept?
Charissa: ISLA is a brand that blends different forms of self-expression through nail art, fashion, and community building. Creating a platform for like-minded women and non-binary people to create opportunities for each other.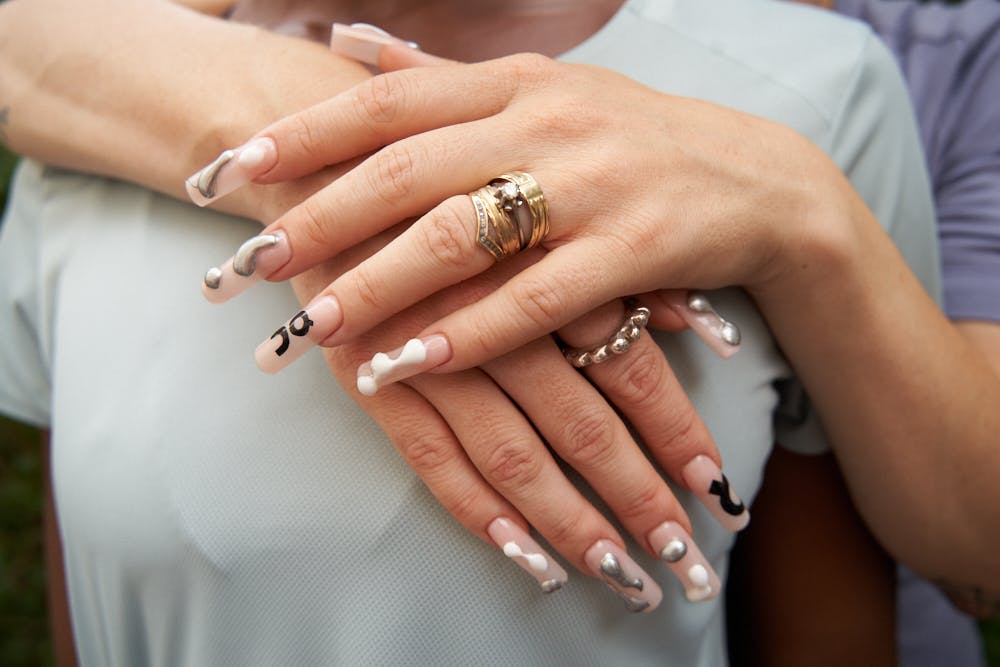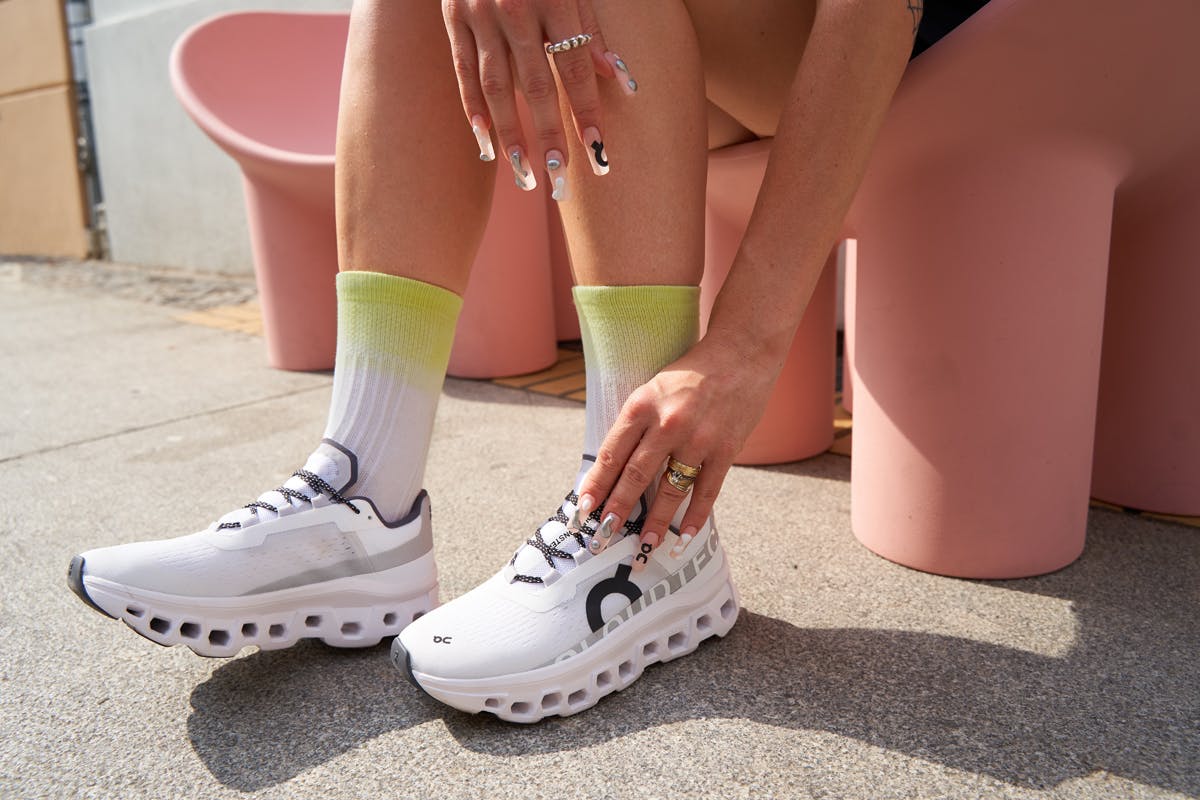 What role does running play in your creative process?
Chiderah: I'm an extremely fit person and fitness is a key part of my life, so running allows me to release a lot from my brain. When you're a creative person, that release is so integral to the creative process because you give yourself room to really express yourself without restriction and confinement. You sometimes get lost in your head, so having this outlet can really help in expanding the creative process overall.
[In general] running makes people stronger because it's an act used to help one cope with different forms of mental illness. And we know that the stronger you are in the mind, the better you are to be of service to other people.
What drives you?
Chiderah: Creating something bigger than myself and leaving the world better than how I experienced it.
You can buy the On Cloudmonster PAD here.
If you want to be part of a running community and break through your creative block, join On for the Music History Run in Berlin on September 22 where you can see mother.loading's final artwork, listen to deadHYPE djing and experience ISLA Berlin's nail art during this exclusive event.