Genies doesn't make metaverses. Although the trendy term describes an assortment of digital landscapes and characters across the internet, Genies has been sticking to its mission of creating avatar ecosystems – long before web3 entered our vernacular.
"That's what's so frustrating about the word metaverse being popularized," says Akash Nigam, the CEO and founder of Genies.
"It really only encapsulates the first trend of virtual, while negating the second trend around freedom. It completely ignores the latter aspect."
While the difference between an avatar ecosystem and a metaverse might sound like semantics, Genies believes it's a tool-builder for others to construct their own digital world, which starts with avatars.
For those not au fait, Genies is an American avatar technology start-up founded in 2017 by Nigam and Evan Rosenbaum. Based out of San Francisco, the consumer app allows users to create, design, and use personalized avatars across an array of platforms.
Now, five years into its successful venture, Genies is unveiling "Cut N' Mix", a program which takes things one step further, by allowing users to create and edit fashion pieces for their avatars.
Dropping via Genies Studio, the app will see creators then sell these items through The Warehouse, which also features collections from the likes of 24kGoldn, and other celebrities.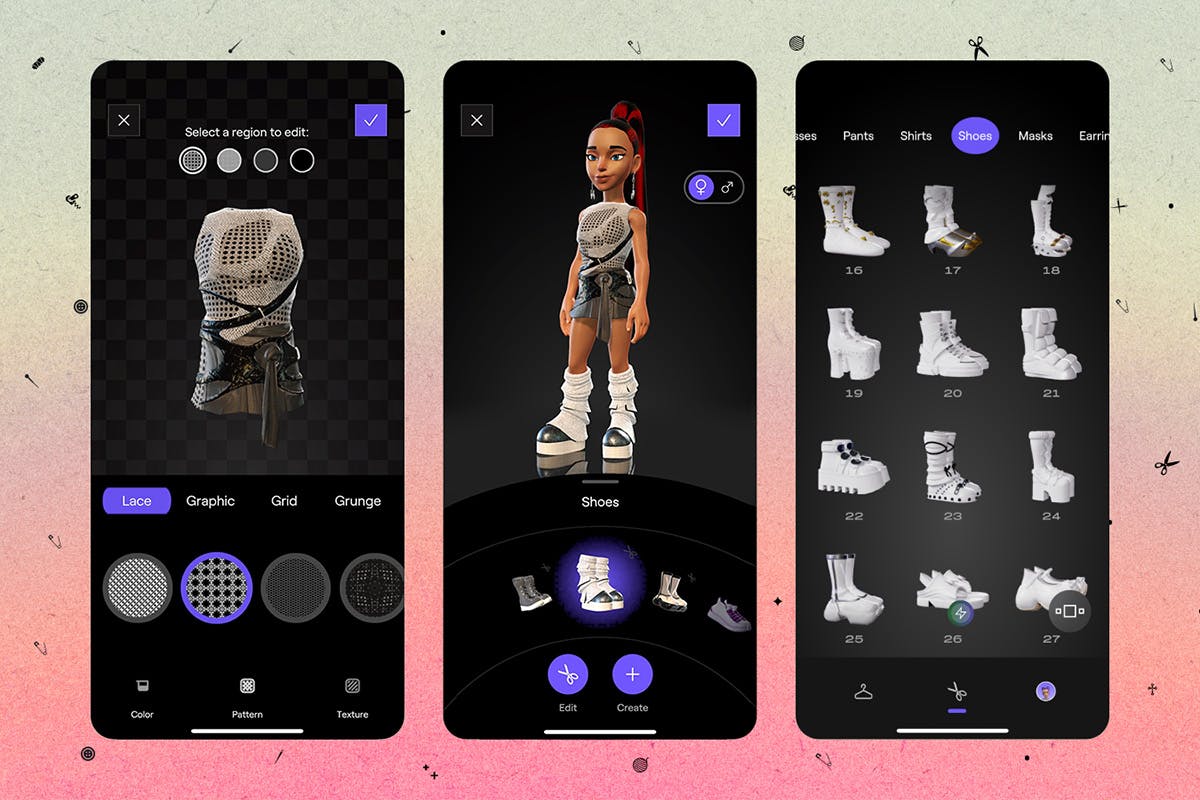 The four components of avatar ecosystems begins with the avatars themselves; which, Nigam says is "not a one-to-one representation of what you are in the real world, but an authentic expression of what you're experiencing inside".
Next he views avatar fashion as the current frontier, with spaces and experiences as the next developments.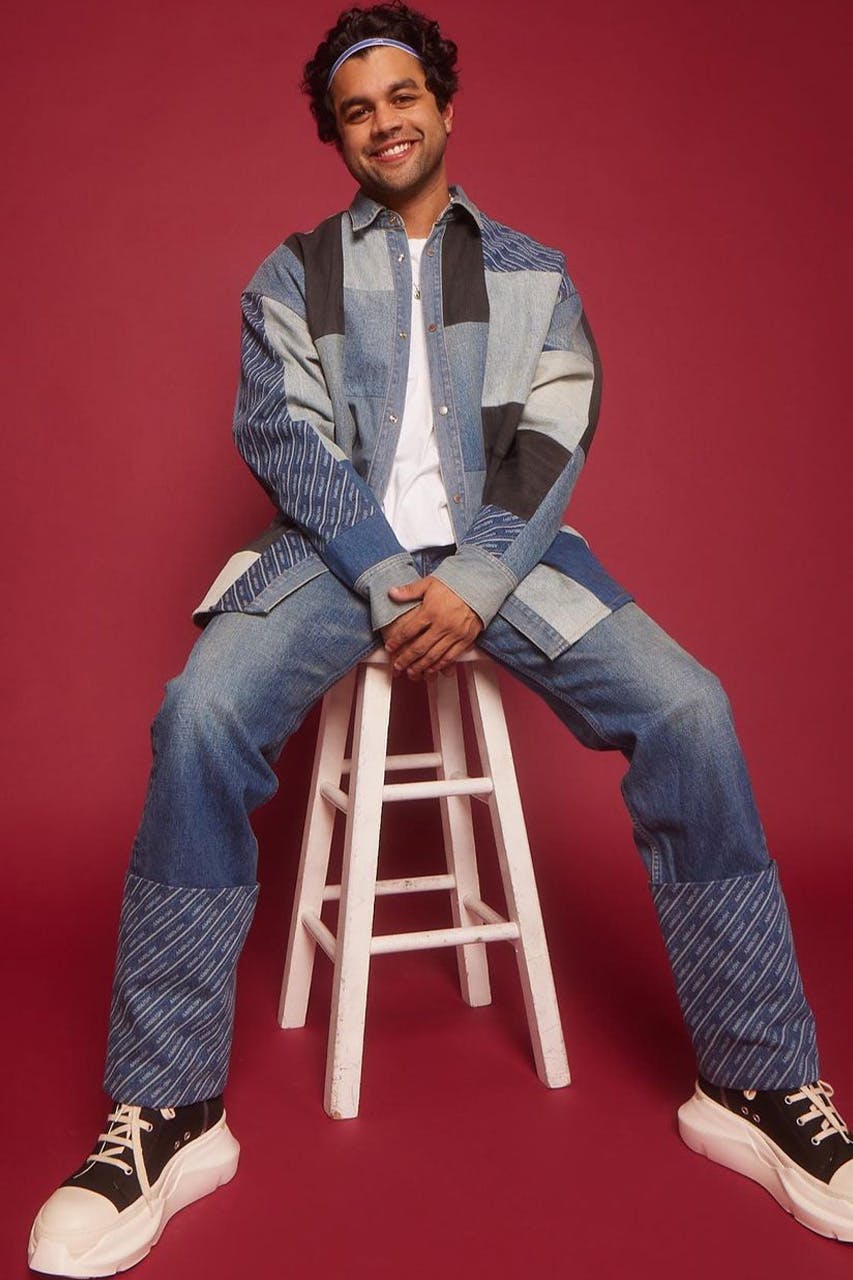 It's this kind of long-term thinking that has seen Genies go from a relatively modest start-up five years ago, to a company valued at over $1 billion today, and recently raising $150 million from Silver Lake in a Series C, with additional investors including former Disney CEO Bob Iger (who is joining Genies' board).
Given how instrumental Iger was in Disney's acquisition of Pixar and the launching of Disney+, his presence adds a ton of value to the team.
That being said, it still does beg the question: how did a digital avatar startup from four kids in San Francisco get the attention of such media moguls?
Nigam believes a big part of it is down to their relationship with influencers and celebrities.
"They kept coming to our press page and saying 'Hey. Can you make this for me?' and we soon began to realize that the same social nerve we were hitting amongst users is the same one that we're hitting amongst celebrities," he explains.
"They have a persona they're perpetuating because of their followers but they don't really have a lot of the time and opportunity to express their inner selves or true emotion. Avatars offer an ability to do that."
This approach is undoubtedly a big reason for Genies' success and means they're in tune with digital identities and the role they play in our online lives.
Nigam also notes that most avatars on Genies (celebrity or not) represent the "antithesis of IRL" identities, where most use these digital renditions as a medium for both artistic expression and developing relationships.
"A lot of people view avatars as similar to what you see in video games or as an NFT project, but we very much are building avatars for the cool kids of the internet, the center nucleus of Gen Z. We are going to use it as a method to be able to meet other like-minded individuals versus any other gamified or financial asset experience."
While we now find ourselves in a post-NFT boom world where brands and creators are wrestling with what utility should come with digital products, Nigam's focus is on providing as much value right away digitally than always having to come through physically, and highlighting how much more engagement an online community can host.
"When I was 13, I didn't really care about buying an asset accruing in value, and then all of a sudden I can unlock (a physical return). I care about the behavior of being able to become a cooler person, find more authentic friends, become more vulnerable, and become more expressive," he continues.
"For us, everything I just mentioned exists digitally, and I feel like depending on the use case, you can exist digitally as well, as long as you're adding non-monetary utilitarian value."
The biggest driving value Nigam points out is a need to form genuine connections, something he feels every generation reinvents and defines online.
Throughout our conversation, it's clear Akash isn't hyper-focused on fitting in with Gen-Z, but rather on how to be empathetic towards their technological needs. In many ways, he views Genies as simply continuing on the founding philosophy of the internet.
"We believe that a more vulnerable world is going to be a more authentic, happier one. Avatars offer the ability to swing the pendulum away from these toxic social networks that are doing the opposite of what the internet was initially founded to do: (help us) be a more authentic self."
Whether you believe we can find our more authentic selves online via digital avatars or not (which, we're happy to debate in our upcoming AMA with Akash on Highsnobiety's Discord), there is one thing about Genies' philosophy that more internet companies can take note of: the best metaverses, ecosystems, digital spaces, etc put expression into the users' hands.
After all, if Instagram made every millennial a lifestyle photographer, could Gen-Z want the opposite?
Is a space so unfamiliar to older generations – and one inhabited by who you want to be, rather than who you have to be – the next frontier of the internet? Genies certainly hopes so.
Shop our favorite sneakers on sale